Joint RailPAC/NARP Meeting in Los Angeles
April 1st, 2010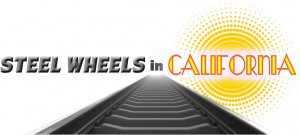 LOCATION: MTA Board Room at Gateway Center at Los Angeles Union Station
REGISTRATION:


SPEAKERS AND EVENTS

Welcome
Tom LaBonge, Los Angeles City Council Member
Opening Address
Ara Najarian, Chairman, Metro Board and Council Member, City of Glendale
High Speed Rail:  The Builders
Joshua Coran, Talgo Inc.
Armin Kick, Siemens
Thomas Stone, DesertXpress Enterprises
High Speed Rail:  How to Spend the First Billion Dollars
Mike McGinley, TRAC Board and RailPAC member
Darrell Clarke, Sierra Club Los Angeles Transportation Committee
Daniel Krause, Co-founder and Vice President, Californians for High Speed Rail
Jerard Wright, Vice President, The Transit Coalition
Paul Dyson, President, RailPAC
The National System
Stephen Gardner, Vice President of Policy and Development, Amtrak
California State Rail Program
Bill Bronte, Chief, Caltrans Division of Rail
LOSSAN and Southern California Commuter Service
Art Brown, Mayor of Buena Park
Keith Millhouse, Chairman, SCRRA
Alex Clifford, Executive Officer, High Speed Rail, Metro
Passenger Rail Advocacy:  Where do we go from here?
George Chilson, retiring NARP Chairman
Platform Exhibit at Union Station
Refurbished Amtrak cars
THANK YOU TO OUR GENEROUS SPONSORS FOR MAKING THIS EVENT POSSIBLE!
This entry was posted on Thursday, April 1st, 2010 at 12:00 PM and is filed under
Events
.